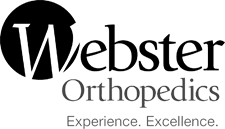 Webster Orthopedics is a full-service orthopedic practice that provides high-quality care by physicians in a variety of fields of expertise. The group had its origin in 1939 when Dr. Douglas D. Dickson began practicing on 17th & Webster Street in Oakland as a sole practitioner. Over the past 75 years, Webster has expanded to 14 full-time physicians, physician assistants, sports physical therapy, hand therapy, High Field and Open MRI. Most recently, Webster opened the first Orthopedic Urgent Care in the area, Webster Ortho Now.
In addition to serving the residents of Oakland, Webster has expanded to include offices in Castro Valley, San Ramon, and Dublin California.
We are dedicated to meeting each patient's individual needs through the highest possible quality orthopedic care. We achieve this through a team effort of physicians, staff, and patients. We use our expertise to help you regain and maintain good physical health, and we value your questions and comments as part of the process of successful treatment.
Our staff maintains current certifications and completes training on the latest techniques to ensure that you receive the best care possible. We hope that you will find our offices to be a professional, relaxing, and comfortable environment for your orthopedic care.
In addition to caring for individual patients, our physicians also participate in the surrounding communities by acting as team physicians for both professional, collegiate, and high school sports teams, we contribute to the education of tomorrow's physicians at local teaching hospitals and give local presentations on preventive health measures.
For more information please visit www.websterorthopedics.com